At Batt-A-Ray we understand the unique issues faced by Medical Missions in Field Hospitals.  With our Battery Powered X-Ray Systems you can charge on any power source, including solar with our optional Solar Power Source.
By adding digital radiography with our DR Wireless Digital Imaging Systems decrease the time between completing the X-Ray and being able to read the results.  Also never have to worry about running out of film again.
Batt-A-Ray Medical Missions X-Ray Systems are mounted on military grade stainless-steel stands and are ready to handle the most remote applications.
Call today for a quote on your Batt-A-Ray Medical Mission Complete Digital X-Ray System.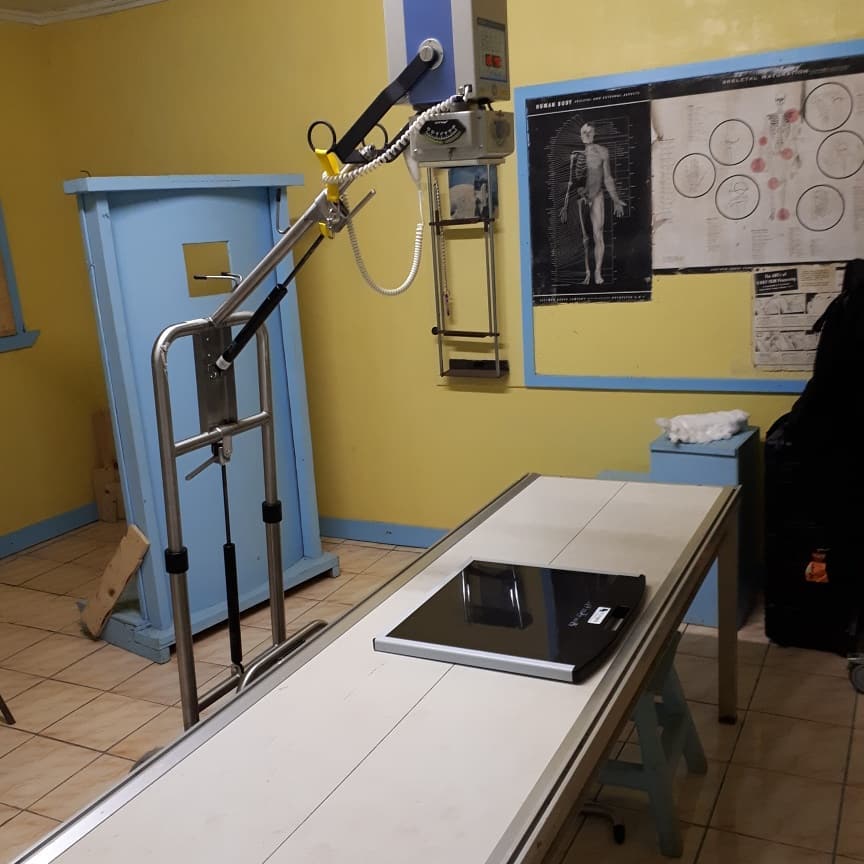 Working with Dr. Florian Schwöbel we were able to get a Batt-A-Ray X-Ray System to Gaubin Hospital on Karkar Island in Papua New Guinea.  Dr. Schwöbel flew to Tulsa, Oklahoma and met with Ron and Paula to except delivery of the system and go through training on the
RadmediX
DR Plate.  After the training, Dr. Schwöbel was able to take the Batt-A-Ray X-Ray system through security onto the plane.  We are so proud to be able to help Dr. Schwöbel meet this need in Papua New Guinea.