Call today for a free quote!
At Batt-A-Ray we are dedicated to making sure that you are matched with the x ray system that best fits your needs.  Whether you are a clinic serving patients out of an office or are a missionary working out of a field hopital we have an X-Ray system for you.  We also specialize in custom add-ons ranging from Wireless Digital Radiography to our CamelRay Solar Power Source. Call now for a custom quote.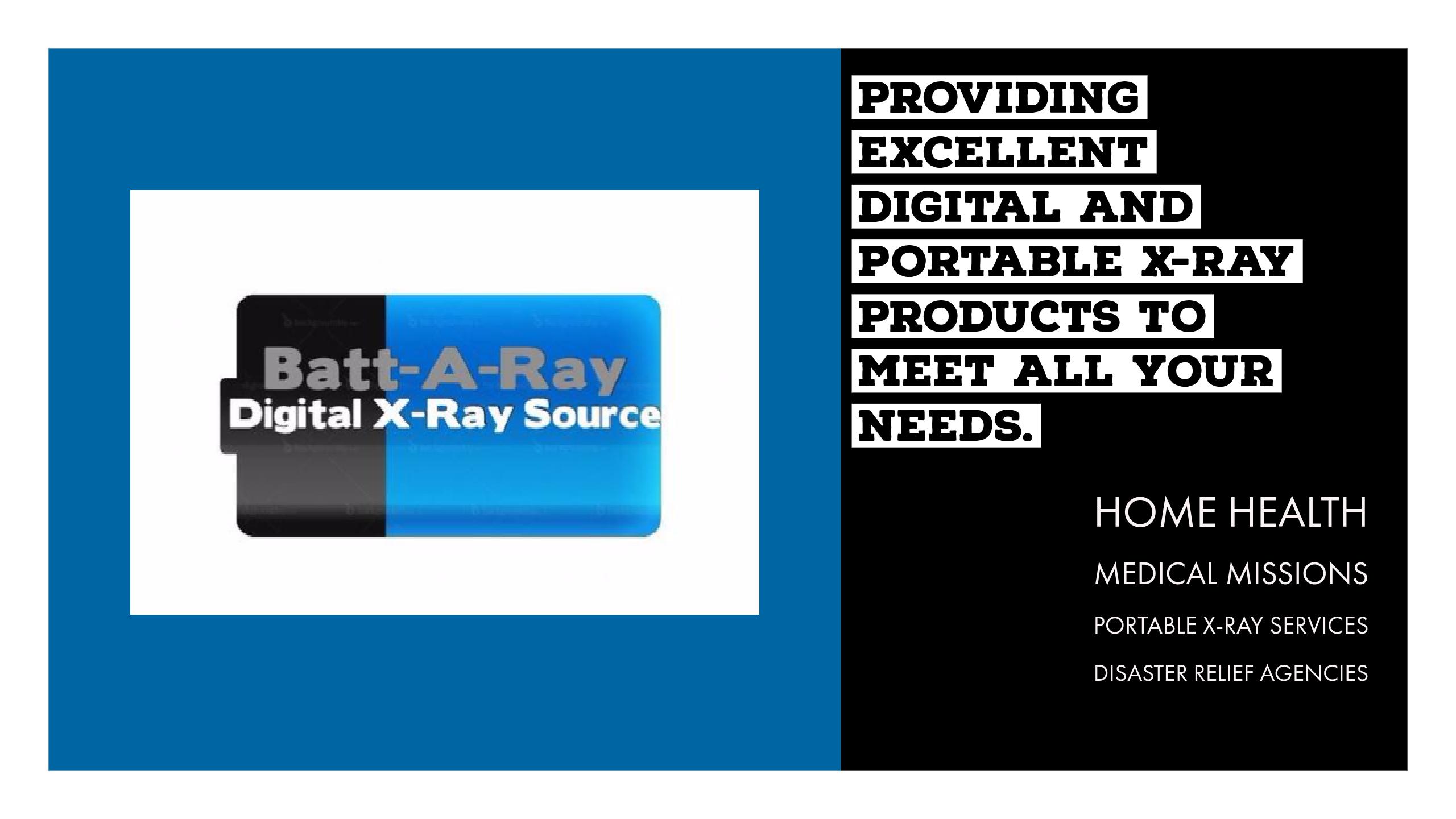 Never worry about line power or power outages AGAIN!
runs on battery

lasts for up to 160 exposures

recharges in just one hour
All Batt-A-Ray X-Ray Systems are portable, battery powered, and can be charged on any power source.
Have Questions?
Our trained professionals are available to answer your questions!